Welcome to Langley Family Chiropractic, Your Marietta Chiropractor!
Celebrating 35 Years of Excellence in Family Healthcare
1987 - 2019
At Langley Family Chiropractic, our mission is to serve our community (including East Cobb, Roswell and Sandy Springs) with the very best Chiropractic care at affordable fee's. If you are new to our site, please check out our New Patient Introductory Exam discount coupon. We know that health is so much more than just not feeling pain. Your body has an Innate Intelligence that can be interfered with by spinal nerve interference. Many times this interference is asymptomatic, therefore we have computerized nerve and muscle scan technology to identify areas of malfunction and stress. However, some key symptomatic indicators of nerve stress are: headaches, neck pain, low back pain, ear infections, vertigo, indigestion, learning disorders, allergies, asthma, arm pain, carpal tunnel syndrome, leg pain, TMJ problems, just to name a few.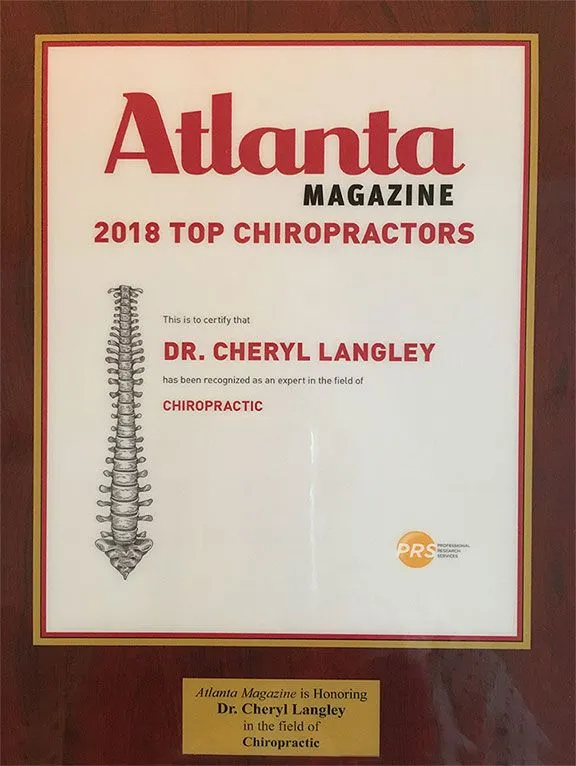 "I have never met a more, kind, understand, and genuine person..."
- Tribble Reese
---
"Dr. Cheryl and her staff are awesome! They ...
- Lori Mathis
---
"Our family is so very thankful and Dr Langley and the wonderful care she provides for us..."
- Barbara Sweet
---
Proudly serving: Marietta, East Cobb County, GA, Roswell, GA, Sandy Springs, GA