Your First Visit
Upon entering our office, our Front Desk Chiropractic Assistant will welcome you as a member of our family. We will request that you complete our New Patient forms located in the New Patient Center. This paperwork provides us with your health history and information on your condition. You will be assigned your private PIN (Personal Identification Number) to allow you to sign into our practice.
---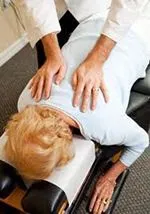 Consultation & Examination
You will meet the doctor and have a comprehensive consultation and chiropractic examination. Your initial visit is designed for The Doctor to learn more about you, your condition, and expectations to determine how chiropractic care can meet your goals. The Doctor will perform a complete chiropractic examination testing your range of motion, flexibility, posture, and check your spine for subluxations. Other standard neurological, orthopedic, postural, and physical tests will be performed as well according to need.
Once the information is collected and examinations are performed, The Doctor may initiate chiropractic care immediately, or may choose to wait for x-ray studies.
---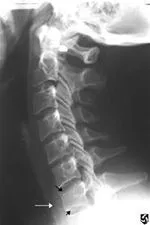 X-Ray Studies
Depending on your specific condition, we may require X-rays. Our X-rays are taken onsite with state-of-the-art equipment. . This will help us develop the most effective treatment plan for you, and alert us of any serious spinal conditions.
---
Second Visit: Report of Findings
On your next visit, The Doctor will give you a detailed report of all findings and answer any questions including:
How can you help me?
A timeframe for your care
What will my care cost?
The type of care needed/specialized techniques
Decide how you want to proceed
After reviewing your health history, goals, and examination findings, The Doctor will discuss recommendations and notify you if your condition requires care with other providers. The Doctor will provide the best recommendations for corrective care and wellness programs for your needs. She may also recommend specific exercises to facilitate your spinal correction and strengthen your spine.
---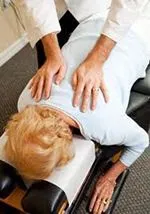 Corrective Care
At the conclusion of the Report of Findings appointment, you will begin your Corrective or Wellness care. This will include spinal adjustments and may also include trigger point therapy, decompression therapy and muscle relaxation techniques.
---
Your Doctor's Report
Prior to leaving, the doctor may suggest a program of home care. If you are in pain when you first come into our office this may include: ice or heat application instructions, certain activities or positions to avoid, and at home exercises and/or stretches.
You will also be scheduled for your "Doctor's Report". This mandatory appointment may be your most important appointment. It is designed to give you all of the information needed to facilitate your healing and answer all of your questions regarding your health and your condition. It is conducted after patient hours for your convenience and for our focused attention. You are encouraged to bring along someone who will be supporting you in your care and recommendations.